Nominated by Kourtni @ Kourtni Reads
Created by Book Princess Reviews
Mushu from Mulan / Olaf + Sven from Frozen
The Comic Relief – Name your favorite hilarious character or your favorite comedy/funny book:
The Sellout by Paul Beatty
This is a book that is definitely hard to follow sometimes. There are plenty of funny parts, especially the first page! It hooked me when I started out listening to the audio book.
The Seven Dwarfs from Snow White
Favorite Group/Ensemble:
I am the Messenger by Marcus Zusak.
Ed Kennedy, Audrey, Marv and Ritchie are probably one of my favorites. They joke around with each other but they also help one another in a time of need. This book is drawn out a bit but I would say it's worth a read!
Pascal from Tangled
The loyal cheerleader chameleon (not a frog, Flynn Rider) – Name a book that started out one way but changed for you:
Saga by Brian K. Vaughn and illustrated by Fiona Staples.
I know these are graphic novels. They started out really good but by the 4th and 5th I just wasn't interested anymore. I don't know if I couldn't understand what was going on but they started out strong and I never ended up finishing all of them.
Meeko from Pocahontas
Pocahontas's sly and sneaky raccoon friend – Name a plot twist that you did not see coming:
We Were Liars by E. Lockhart
I think everyone that has read this novel understands why this is here. I never expected what happened in that book to happen. The ending was way better than the beginning. I almost DNF'd this book to be honest.
Rajah from Aladdin / Flounder from The Little Mermaid
Gentle with their princess but protective with everyone else – Name your favorite best friend in a novel:
Iko from Cinder by Marissa Meyer.
I loved how much Cinder loved her android and vice versa. It was one of her only friends and even though Iko is an android I wanted to be friends with her.
Louis from The Princess and the Frog / Sebastian from The Little Mermaid / Cogsworth, Lumiere, Mrs. Potts, & Chip from Beauty and the Beast
The Musical Bunch – Name a novel where music played a big part or made you want to sing its praises:
Amy and Rogers Epic Detour by Morgan Matson.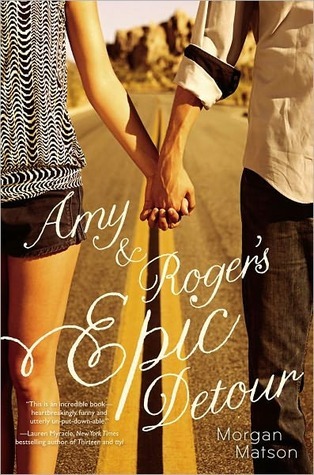 I never ended up finishing this book because I checked it out from the library. I know that it is a well-known novel with playlists. They are on a road trip so it's to be expected.
Maximus from Tangled
The obstacle in Flynn Rider's way – Name a character that faces a lot of obstacles:
Lee from Walk on Earth a Stranger by Rae Carson.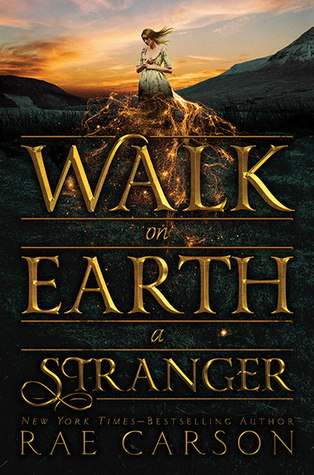 Since it took place during the gold rush you can only imagine the obstacles this young girl went through. I couldn't even imagine how difficult it must have been. I definitely recommend this book. If you want to see my review for it you can find it a few blog posts back!
Hamish, Hubert, & Harris from Brave
Favorite family dynamics in a novel:
When Breath Becomes Air by Paul Kalanithi.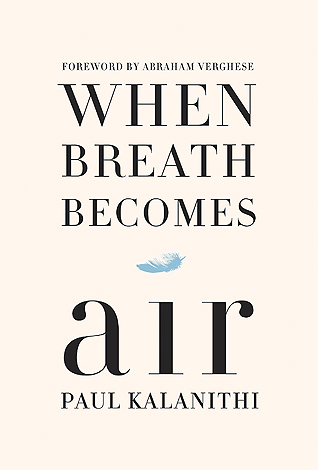 The relationship Paul had with his wife and newborn daughter was unlike one I've seen in a novel. He tried so hard to be there for them even though he was sick. I hope that one day my family will have the same love for each other! This book is heartbreaking but I recommend it to anyone that needs some motivation.
Ray from The Princess and the Frog / 3 Fairies from Sleeping Beauty
The Advice Givers – Book that most impacted your life:
The Alchemist by Paulo Coelho.
I read this book at first and found it quite boring. I actually listened to the audio book three times before realizing that it has such good messages. It has so many life lessons about finding your own personal legend. You need to realize that sometimes simplicity is actually extraordinary! Please read this book at least once in your life.
The Book Thief by Markus Zusak is another unbelievable book. This would actually fit in "a character that faces a lot of struggles" because Liesel definitely doesn't live an easy life. It's back when Nazis were taking control and it will definitely leave you on the edge of your seat.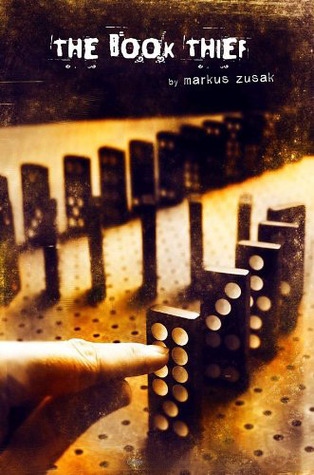 Hei Hei from Moana
Name a character that steals the show:
Ren from The Good Thief by Hannah Tinti.
I haven't finished this novel yet but I can already tell this is very suitable. Ren is a young boy that doesn't have one of his hands. He lived in an orphanage but was adopted by his "brother" Benjamin. Ren not having his hand catches people's attention whether it be good or bad. He uses it, as well as Benjamin, to get what they want.
(DNF'd)
Gus & Jaq from Cinderella
Opposites Attract – Name your favorite or worst opposite attracts pairing:
Ginny and Lucky from Everybody Sees the Ants by A.S King.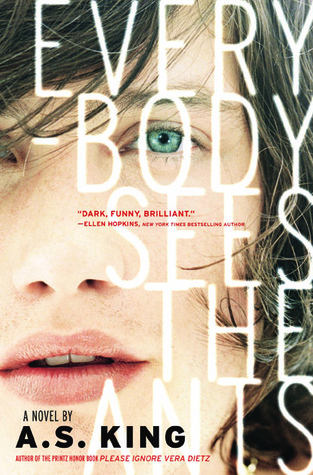 I read this novel a few years ago, but I do remember Ginny and Lucky. I don't believe they ever started a romantic relationship but Ginny definitely helped Lucky find himself.
Simon and Bram from Simon vs the Homo Sapiens Agenda by Becky Albertalli.
Oh my goodness! These two were a match made in heaven. I thought it was adorable how they started talking to each other anonymously. I met my boyfriend over the internet and he is the love of my life so I know what it's like. I think that's the main reason I really enjoyed this book. The characters are easy to relate with and understand. It's another book worth reading!
Nominations
Tagging most recent followers. If you don't want to do it that's okay and if you've already done it then even better!
Bookbloggingforfun
JamiShelves
bookishendeavors
thoughtsallsorts
Danielle @ The Introverted Book Nerd