I was tagged by: Aimee, Always
Book Princess Reviews – Creator
Sleeping Beauty – A main character who is overshadowed by others:
Nancy from Every Heart a Doorway by Seanan McGuire. I say this because I couldn't even remember her name. It was more about what was going on with all of the other characters.
Prince Phillip – A character you would slay a dragon for:
Aragorn from The Lord of the Rings. He is my fictional crush, and I would do anything for that man.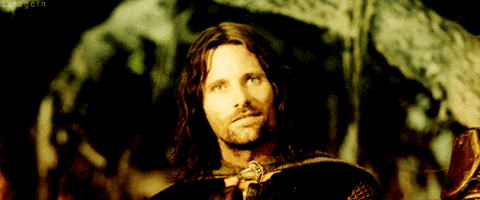 Flora, Fauna, and Merryweather – Your favorite dysfunctional family:
I wouldn't say dysfunctional in a bad way, but The Names They Gave us by Emery Lord. There was so much happening that all of their usual norms went out the window. If you have not read this book, then I highly recommend it. I don't read Young Adult, but this book is one of my favorites!
Maleficent – A villain you can relate to:
V in V for Vendetta by Alan Moore and David Lloyd. I read the graphic novel and watched 97% of the movie, and I just loved him.
Briar Rose – A book/character whose name confuses you/you always mess up:
I'm currently reading The Song of Achilles, and the names are just very confusing to me.
Once upon a dream – A book that gave you deja vu:
You mine as well say every thriller I have ever read. An Unwanted Guest by Shari Lapena. You could definitely compare it to probably anything by Agatha Christie. I've only read And Then There Were None.
Blue vs Pink – A character that can't make up his/her mind:
I'd say Evelyn Hugo in The Seven Husbands of Evelyn Hugo by Taylor Jenkins Reid. Not that the reason behind not making up her mind was bad. She was pretty much figuring herself out the entire time, and that's okay!
Sleeping spindle (fulfillment of the curse) – A book that turned out exactly how you thought it would:
Everything I Never Told You by Celeste Ng. I don't even want to talk about this book.
I tag:
No pressure to do this tag. I just enjoy getting people involved in things like this!
Krystyna @ Turning the Pages
---
If you enjoyed this, then give it a like and follow my blog. Be respectful, and happy reading!