If you didn't know, there is a 24 hour read-a-thon on October 21st. I've never participated in one before so now is my chance. I will be posting on all my social media that is linked on my blog page if you want to follow me on all of that. I will also do a wrap up after the read-a-thon is over! I highly encourage you to participate. I think it will be a lot of fun!
For me, this TBR is a bit ambitious since I am a pretty slow reader. I do have the attention span of a goldfish (no hate towards goldfish) so a lot of books help me from not getting bored. Books aren't boring to me it's just I can't sit and do one thing for a long period of time.
Without Merit by Colleen Hoover
I have already started Without Merit and I am about 65 pages in. Obviously I will chip away at this book throughout the week but I do work some days so it's going to be a challenge. This will probably be my main focus during the read-a-thon. If it's all I read I will still be satisfied!
Bird Box by Josh Malerman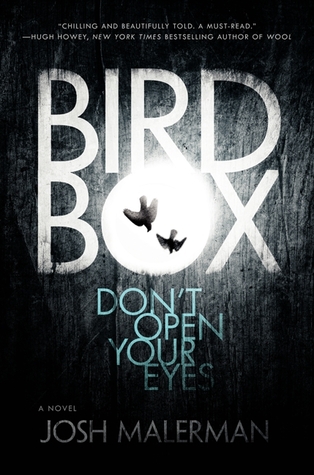 This is one of the creepy books I'll try to read since it is October! It's not one of my main priorities but I will definitely try to get to it if I can. If you have read this book, no spoilers, tell me what you thought of it.
Every Heart a Doorway by Seanan McGuire
One of my co workers recommended this book as well as the second one. I heard these books left people wanting more since they are so short. I'm hoping I'll want the same. I could probably bust the two of them out in a day but I don't want to rush anything if these are such good books!
Down Among the Sticks and Bones by Seanan McGuire
Ringer by Lauren Oliver.
This one is probably my most anticipated read! If I don't get to it I will definitely read it soon and do a review. I have read Replica before I started my blog. I hope Ringer is as good if not better than the first one. Don't let me down Lauren Oliver!
That's my tbr so let me know what you think of it! I'd like to know your opinions on these books. Be respectful and happy reading.