I decided to follow through with the weekly wrap ups! From here on out I will be posting a weekly wrap up every Sunday with my week of reading. After you read this let me know in the comments if I should continue making these or not!
This week I haven't done a ton of reading because I'm in a sort of slump. One of the books I read kind of left me not in the mood to read. If any of you have recommendations of books that get you out of a reading slump let me know!
Books I've Finished:
Hit the Ground Running by Alison Hughes. 2/5 Stars. 
Goodreads Synopsis | My review
Walk on Earth a Stranger by Rae Carson. 3.5/5 Stars. 
Goodreads synopsis | My review (Goodreads) | My review (Blog)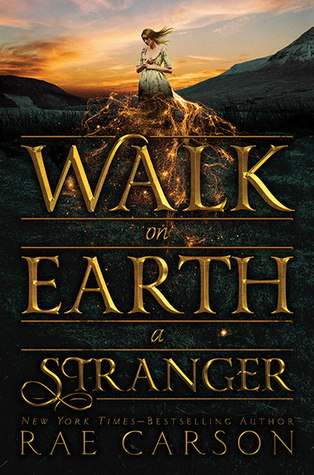 I'm not going to give my opinions on these just because I have reviews of them either on Goodreads or previously on the blog.
Books I'm Currently Reading: 
The Good Thief by Hannah Tinti. 76 pgs/327 pgs.
Not the greatest book so far. That's all I'm going to say about it right now.
Awakened by Love by Azin Sametipour. 20% into the novel.
I can't really say anything about the novel just yet. When I have finished it you will definitely see a review!
I'd like to know if any of you have read any of these! Let me know your opinions. Keep your eyes open next Sunday for another weekly wrap-up! Be respectful and happy reading!